← Back to Latest News
Golfweek's Best Courses in Alabama
By Jason Lusk, Golfweek | January 26, 2021
Mention golf in Alabama, and most players' minds go directly to the Robert Trent Jones Golf Trail. That's completely understandable, as eight of the top 10 public-access courses in the Heart of Dixie are part of that famed collection.

Golfweek ranks courses by compiling the average ratings - on a points basis of 1 to 10 - of its more than 750 raters to create several industry-leading lists of courses. That includes the popular Best Courses You Can Play list for courses that allow non-member tee times. These generally are defined as courses accessible to resort guests or regular daily-fee players.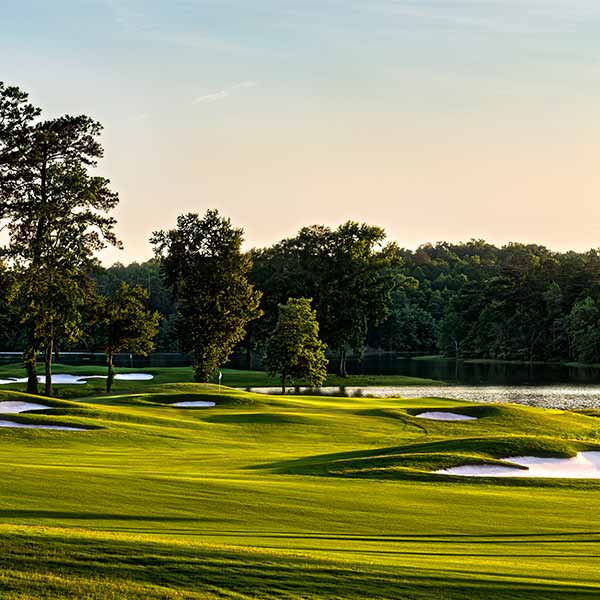 After Pursell Farms in the top spot, the rest of the state's top five courses are part of the Robert Trent Jones Golf Trail: No. 2 Grand National's Lake Course in Opelika, No. 3 Ross Bridge near Birmingham, No. 4 Capitol Hill's The Judge in Prattville and No. 5 Oxmoor Valley's Ridge Course near Birmingham.

These courses share a common designer in Robert Trent Jones Sr., as well as a common thread of general excellence – and, frequently, a back-tee length that should be avoided by anyone who doesn't pay a Tour caddie to carry the bag. Terrain varies from course to course, but any of these four make for an incredible golf experience, especially dotted as they are with memorable par 3s.

Together, they make one of the best buddies trips in North America, stretching from Auburn across central Alabama to Montgomery and up to Birmingham.

And with multiple courses at each facility – or in the case of Ross Bridge, five minutes down the road to Oxmoor Valley – there are plenty of opportunities to keep swinging for days. Add into the mix a variety of accommodations – from presidential suites to standard guest rooms to cabins and lodges – and it's easy to focus entirely on the Trail.
Golfweek's Best Courses You Can Play in Alabama
FarmLinks at Pursell Farms
Lake course at RTJ Grand National
Judge course at RTJ Capitol Hill
Ridge course at RTJ Oxmoor Valley
Sherling/Canyon course at RTJ Cambrian Ridge
Falls course at RTJ Magnolia Grove
Kiva Dunes
Links course at RTJ Grand National
Crossings course at RTJ Magnolia Grove