CONTACT RTJ RESERVATIONS
Give us a call or send us an email. Our trained staff of reservationists will be happy to assist you with booking your golf package and answering your questions about the Trail.

For reservations outside of 7 Days, please contact:
Toll-free: 1-800-949-4444, option 2
Local: 205-942-0444
Fax: 205-290-1241
Hours of Operation:
Mon - Fri 9:00 a.m. - 6:00 p.m. ET; Closed Sat - Sun
12 Months to 7 Days Prior to Play:
Golf packages may include golf or golf and lodging accommodations.
Pay for Your Golf Package

Inside of 7 Days:
Please contact the Pro Shop directly or book a tee time online.
Frequently Requested Info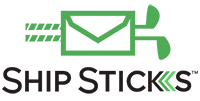 Consider using Ship Sticks; insured, cost-effective golf bag shipping so you can focus on your game.
DRAIN THE PUTT. NOT YOUR WALLET.
CHOOSE YOUR SPECIAL & SAVE.
BUILD YOUR
OWN GOLF PACKAGE
DISTANCE BETWEEN TRAIL SITES
Cambrian Ridge
Capitol Hill
Grand National
Hampton Cove
Highland Oaks
Lakewood
Golf Club
Magnolia Grove
Oxmoor Valley
Ross Bridge
Silver Lakes
The Shoals
Cambrian Ridge
--

56

0:55

114

1:50

245

3:35

99

2:09

139

2:26

131

2:06

137

2:07

136

2:05

206

3:04

248

4:02

Capitol Hill

56

0:55

--

77

1:19

192

2:54

116

2:12

186

2:59

178

2:39

86

1:26

84

1:24

155

2:23

197

3:21

Grand National

114

1:50

77

1:19

--

192

3:41

127

2:31

243

3:54

236

3:34

117

2:14

119

2:11

116

2:15

225

4:04

Hampton Cove

245

3:35

192

2:54

192

3:41

--

302

4:48

375

5:40

367

5:20

120

1:57

120

1:57

77

1:32

76

1:31

Highland Oaks

99

2:09

116

2:12

127

2:31

302

4:48

--

198

3:25

211

0:58

197

4:11

195

4:09

221

5:09

307

6:06

Lakewood Golf Club

139

2:26

186

2:59

243

3:54

375

5:40

198

3:25

--

42

0:58

266

4:11

265

4:09

336

5:09

337

6:06

Magnolia Grove

131

2:06

178

2:39

236

3:34

367

5:20

211

3:30

42

0:58

--

259

3:51

257

3:49

328

4:49

369

5:46

Oxmoor Valley

137

2:07

86

1:26

117

2:14

120

1:57

197

3:17

266

4:11

259

3:51

--

2

0:05

87

1:29

124

2:20

Ross Bridge

136

2:05

84

1:24

119

2:11

120

1:57

195

3:15

265

4:09

257

3:49

2

0:05

--

87

1:30

124

2:21

Silver Lakes

206

3:04

155

2:23

116

2:15

77

1:32

221

4:16

336

5:09

328

4:49

87

1:29

87

1:30

--

131

2:47

The Shoals

248

4:02

197

3:21

225

4:04

76

1:31

307

5:12

377

6:06

369

5:46

124

2:20

124

2:21

131

2:47

--
MILEAGE FROM AIRPORTS
Cambrian Ridge
Capitol Hill
Grand National
Hampton Cove
Highland Oaks
Lakewood
Golf Club
Magnolia Grove
Oxmoor Valley
Ross Bridge
Silver Lakes
The Shoals
Atlanta, GA
199
163
102
195
203
331
326
168
167
117
267
Birmingham, AL
142
90
117
115
200
287
269
18
19
72
119
Dothan, AL
102
110
155
298
10
226
230
191
190
260
302
Huntsville, AL
225
174
246
22
283
371
352
101
102
98
59
Memphis, TN
366
314
387
217
423
396
377
242
243
306
148
Mobile, AL
139
186
242
373
227
39
6
266
265
335
377
Montgomery, AL
45
15
74
205
105
174
172
98
97
167
209
Muscle Shoals, AL
247
195
268
77
304
398
374
123
124
132
2
Nashville, TN
331
279
351
125
388
475
457
207
208
208
151
Pensacola, FL
126
172
228
360
159
61
74
252
251
322
364