CORPORATE PARTNERS
The Robert Trent Jones Golf Trail enjoys significant marketing relationships with some of the world's leading corporations. These strategic corporate relationships offer clients the opportunity to build their brands through an association with the Trail. The Trail acknowledges the support of our corporate partners and their contributions.
Raycom Media

Raycom Media, Inc. was created in 1996 with the purchase of 15 television stations, two radio stations, and a sports marketing, production, events management, and distribution company. Shortly after this first acquisition, Raycom Media quickly acquired two other companies and began an unheard of growth in the media business.

Raycom Media, an employee-owned company, is one of the nation's largest privately-owned local media companies and owns and/or provides services for 65 television stations and 2 radio stations in 44 markets located in 20 states. Raycom Media owns or provides services for stations covering 16% of U.S. television households and employs over 8,300 individuals in full and part-time positions. In addition to television stations, Raycom Media is the parent company of CNHI (community newspapers and information products; over 100 titles located in 23 states), PureCars (digital ad platform for the automotive industry), Raycom Sports (a marketing, production and events management and distribution company), Tupelo Raycom (sports and entertainment production company), RTM Productions (automotive programming production and marketing solutions company) and Broadview Media (a post-production/digital signage company). Raycom Media is also responsible for the design and hosting of Alabama's Robert Trent Jones Golf Trail website.

With a strong belief in community, Raycom Media television stations take editorial positions on key community issues. It is the vision of the company that it be involved in the communities its broadcast properties serve. By editorializing on local issues and seeking out divergent points of view, Raycom Media television stations create an atmosphere of community dialog.

Raycom Media is headquartered in Montgomery, Alabama. Raycom Media's website address is RaycomMedia.com.
CNHI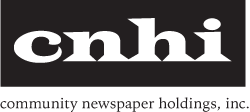 Community Newspaper Holdings Inc. is one of the leading publishers of local news and information in the United States. Founded in 1997, CNHI's newspapers, television stations, websites and niche publications serve more than 150 communities throughout the United States.

CNHI publications strive to be leading providers of local news and information in their communities. CNHI values excellence, integrity, respect for employees and a customer focus in all of its operations.

CNHI's website address is CNHI.com.
Coca-Cola

Coca-Cola is the Official Soft Drink of the RTJ Golf Trail. The integrated marketing relationship provides Coca-Cola with a series of official designations, including the soft drink, juice, isotonic beverage, sports drink, energy drink and water categories.

Headquartered in Atlanta, The Coca-Cola Company is the world's leading manufacturer, marketer and distributor of non-alcoholic beverage concentrates and syrups. Coca-Cola classic, the Company's flagship brand, is the number one selling soft drink in North America, as well as around the world. Other key brands include Diet Coke, Sprite, Minute Maid soda, Barq's, DASANI and POWERADE. Among the 230-plus products in the beverage giant's portfolio are soft drinks and non-carbonated beverages, such as sports drinks, juices and juice drinks, water products, teas and coffees. The Coca-Cola Company's website address is Coca-Cola.com.
Ketel One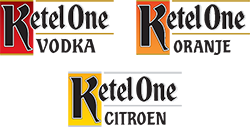 Ketel One Vodka is proud to be the Official Vodka of the RTJ Golf Trail. The partnership between the Trail and Ketel One Vodka has proven successful, as it provides opportunities for Ketel One to increase awareness and build overall excitement within the golf community.

Ketel One Vodka is made at the Nolet Distillery in Schiedam, Holland. For ten generations, the Nolet family has been distilling the finest spirits using recipes perfected by Joannes Nolet and his successors. Ketel One, named after the original Distilleerketel #1, is made in small batches using traditional copper pot stills, filtered through charcoal and rested in tile lined tanks until perfect. This handcrafted approach yields vodka that possesses refined elegance, distinctive smoothness and unmatched quality.

Ketel One's website address is KetelOne.com.
UAB
UAB is the first hospital in Alabama to be certified as a Comprehensive Stroke Center, and our stroke experts are leading the way in delivering the latest treatments for stroke. Our combination of knowledge and experience ensures that you have the greatest chance of surviving and recovering from stroke, which is the No. 5 cause of death and a leading cause of disability in the United States. With our staff of dedicated stroke physicians and 350 specially trained nurses, UAB is the best choice for stroke care.