COUPLES CHALLENGE
You are cordially invited to participate in the 17th Annual Couples Challenge, April 21-23, 2023. This event will be held at the Robert Trent Jones Golf Trail at Magnolia Grove and the Renaissance Battle House Hotel in beautiful Mobile, Alabama. Couples will enjoy an exciting weekend of golf, dining and accommodations as you "experience Alabama" at its finest.

Entrants will enjoy an exquisite weekend of golf at Magnolia Grove Golf Course, ranked 4.5 stars by Golf Digest's Places to Play, and stay at the Renaissance Battle House Hotel.

Price for the Couples event is $1,450 per couple and includes two nights lodging, two tournament rounds, practice round, breakfast and lunch each tournament day, welcome reception Friday evening, tournament dinner Saturday night, prizes and gifts.

If you have questions or would like more information, call Shelby Richardson at Magnolia Grove 251-645-0075 or email srichardson@rtjgolf.com.
2022 WINNERS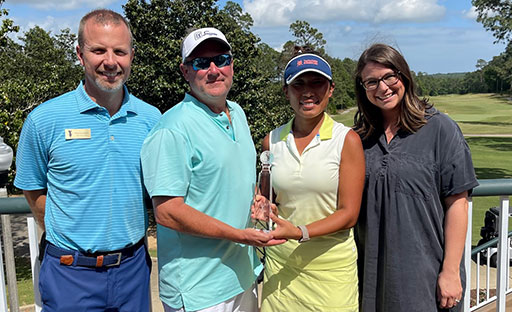 Flight 1
1st - Barrett & Song Hollier
2nd - Mike Frazier & Tracy Moy
3rd - Mike Wylie & Linda Cawhern
4th - Lance & Maede Miller
5th - Howard & Heather Hoover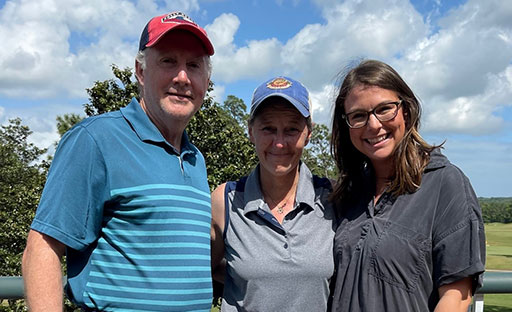 Flight 2
1st - Brent & Anne Watkins
2nd - Keith Hylind & Penny Robert
3rd - Ron & Linda DeJong
4th - TeeJay & Shawna Aho
5th - Trevor & Melanie Townsend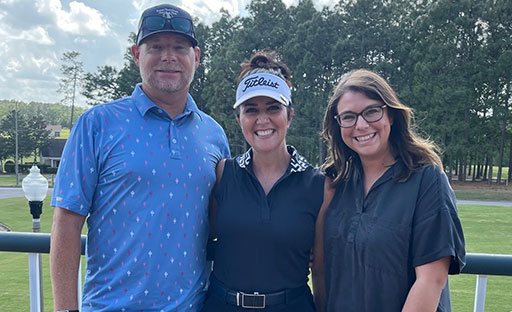 Flight 3
1st - Patrick Sheehan & Rachel Wagner
2nd - Steve Layson & Sherrie Southern
3rd - Tom & Terri Williams
4th - Joseph & Karen Semeraro
5th - Joe & Pam Crews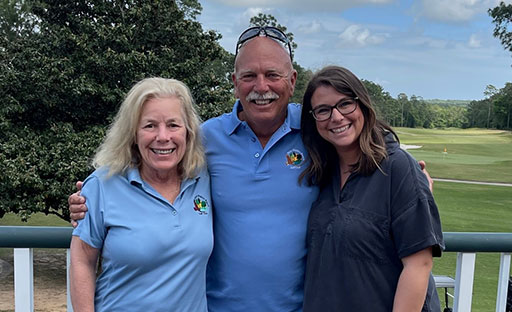 Flight 4
1st - Bob & Elaine Young
2nd - Ronald & Margie James
3rd - Keith & Carol Knight
4th - Art Young & Mary Mooney
5th - Woody & Chris Woods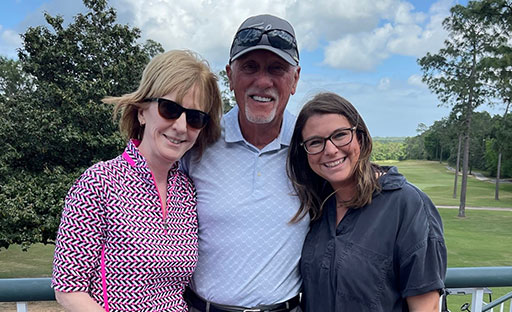 Flight 5
1st - Michael & Paula Marshall
2nd - Ken & Barb Lucas
3rd - Richard & Deborah Strickland
4th - David & Sue Sorrick
5th - Warren & Dee Earp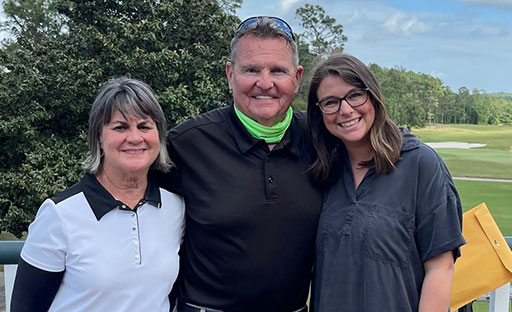 Flight 6
1st - Curt & Karen Endicott
2nd - Dave & Linda Briede
3rd - John & Jane Jagger
4th - Dean & Beth Forman
5th - Ron Kelly & Eunice Schlegel