RTJ GOLF TRAIL AT CAPITOL HILL
One of the most popular sites on the Trail, Capitol Hill, in Prattville, continues to get praises from golfers and golf writers alike. Golf Magazine called the Judge course one of the 10 public courses in America worthy of hosting the U.S. Open and the Zagat Survey of America's Top Golf Courses ranked it among the top 50 courses in America. The Senator course was named among the Top 10 New Courses in the nation by Golf Magazine and is the host course for the Guardian Championship.

Located in Prattville, approximately 13 miles north of Alabama's state capital, Capitol Hill features three 18-hole championship courses. With more than 1,500 acres of golf and nature, the pure magnitude of this facility is amazing and allows each course to be drastically different from the others.
COURSES AT CAPITOL HILL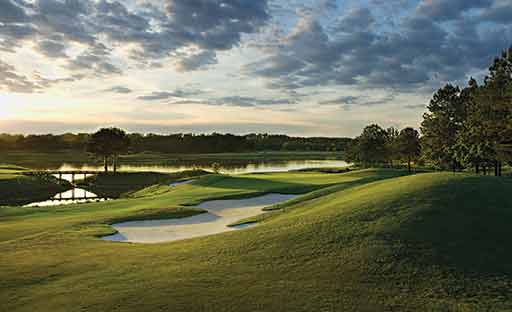 JUDGE
Course Tour
The Judge offers stunning vistas alongside the glistening backwaters of the Alabama River. With 14 holes adjoining the water and a stunning bulkhead island green, the Judge is described as simply magnificent.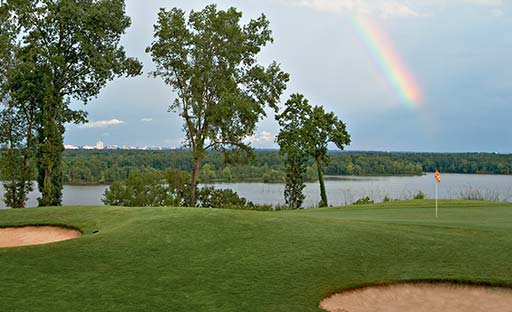 LEGISLATOR
Course Tour
The Legislator, a more traditional course, plays in and out of pine trees and along a bluff. The view riding down the "Sky Bridge" for holes laid out in a native cypress swamp is sure to impress.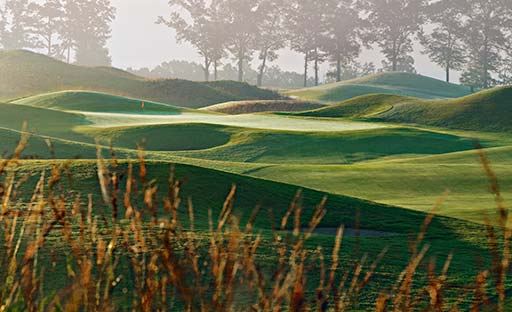 SENATOR
Course Tour
The Senator, a Scottish-Links style course with beautifully manicured Champion greens, holds over 160 pot-hole bunkers and mounds 20 to 40 feet in height to create a secluded setting for each hole.
THE RESORT COLLECTION ON THE RTJ GOLF TRAIL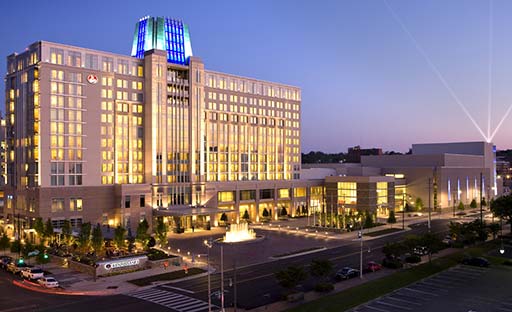 Perfectly positioned in historic downtown Montgomery, this magnificent hotel has over 140,000 square feet of exhibit, meeting, and pre-function space under one roof, as well as a state-of-the-art Performing Arts Centre.
1-877-545-0311 or 334-481-5000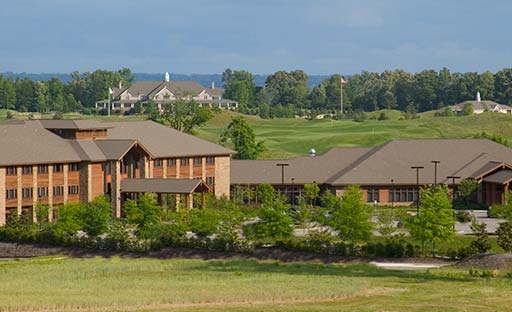 A dramatic departure from ordinary hotels, the Montgomery Marriott Prattville Hotel presents the ultimate retreat, designed to provide the perfect balance of business and pleasure. The hotel overlooks the Senator course.
1-800-593-6429 or 334-290-1235
OTHER LODGING OPTIONS
EVENT REQUEST
Relax...coordinating an event at Capitol Hill is much easier than you think! Our staff has experience planning golf events that range from as small as a 16 player group outing to as large as a 300+ player corporate tournament, as well as everything in between. With the array of other options we can also provide, including food & beverage, contests, and scoring, our staff has what it takes to make your golfing experience match all your expectations.

But just because we are a golf course does not mean that is all that we do! We are also available for non-golf related functions, including weddings and receptions, parties, reunions, wedding/baby showers, corporate meetings...the possibilities are endless! Let us cater your event to meet your exact needs as you sit back and enjoy the beautiful landscape surrounding you and your guests.

Please submit the form below and a member of our staff will contact you.


MAINTENANCE SCHEDULE
Maintenance practices are weather dependent; changes may occur last minute as a result. Understand we will make every effort to follow the schedule presented. Please contact the golf shop to inquire relative to any adjustments.

The driving range will be closed for at least part of the day each Tuesday.
2022
Date
Course
Activity
Recovery
June 20-24
Judge
Tees/greens/rough aerification
16 days
July 11-15
Senator
Tees/greens/rough aerification
16 days
October 31-November 1
Judge
Overseed par 3 tees & all fairways, no greens
2 days
November 7-8
Legislator
Overseed par 3 tees & all fairways, no greens
2 days
November 14-15
Senator
Overseed par 3 tees & all fairways, no greens
2 days
Location
Prattville
Book a tee time

2600 Constitution Avenue

Prattville, AL 36066

334-285-1114

Prices from $65 plus tax

Printable scorecards

PGA Junior League